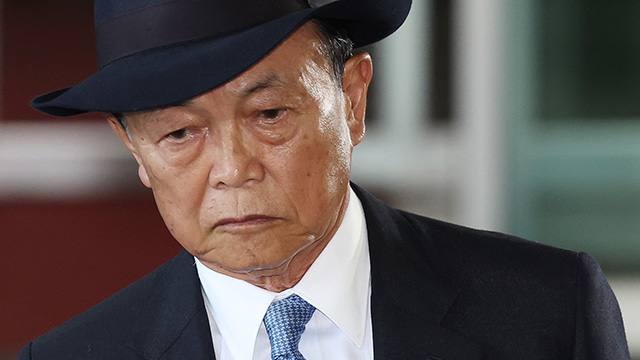 Liberal Democratic Party Vice President Taro Aso, who served as Japan's prime minister, will visit Taiwan from July 7 to 9, the Yomiuri Shimbun and Mainichi Shimbun reported today (May 5).
It is reportedly the first time a vice governor, the second-ranking figure in the LDP, will officially visit Taiwan since Japan severed ties with the island in 1972.
Aso plans to hold talks with President Tsai Ing-wen on Aug. 8 and also meet with Vice President Lei Ching-der, who will be the ruling Democratic Progressive Party's candidate for Taiwan's presidential election next January, and Taipei Mayor Chiang Wan-an, the great-grandson of former President Chiang Kai-shek.
He is also expected to hold discussions with Taiwan's TSMC, the world's largest contract manufacturer of semiconductors, which is building a factory in Kumamoto Prefecture, Kyushu, Japan.
The visit is at the invitation of the Taiwanese side, and the strengthening of security between Japan and Taiwan is also likely to be discussed in order to stabilize the situation on the island, which has become increasingly tense as China applies military pressure, Yomiuri reported.
In response, the Chinese Foreign Ministry stated that it "consistently and firmly opposes Japanese politicians visiting Taiwan for political gains."
The ministry called on Japan to abide by the "one China" principle and warned that it should "stop sending wrong signals to Taiwanese independence forces.
"The high-profile visit of Vice Governor Aso, 카지노사이트킴 who has experience as a prime minister, is worrisome for China's backlash," Mainichi said, noting that it could also affect negotiations on Prime Minister Kishida's visit to China.